The fifth annual Global Connected Aircraft Summit began yesterday in San Diego, CA, and if it was any indicator, the week promises to be filled with great discussions about the connected aircraft.
During the opening keynote, Patrick Brannelly, the Divisional VP of Customer Experience for Emirates, stated that "Connectivity on aircraft has gone beyond the novelty." This idea was central in the morning's panels, where industry leaders discussed how airlines are navigating the "gold rush" of IFC and how they can best use this evolving era of connectivity to serve both their own needs and their passengers' increasing expectations.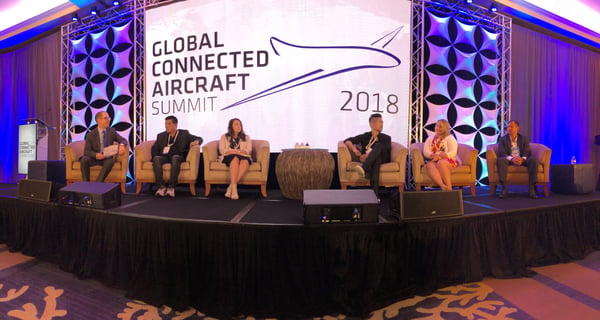 SmartSky's president, Ryan Stone, helped kick off GCAS 2018 as a moderator for the morning's first panel, "Next Gen Passenger Experience—Going Beyond Basic Connectivity." The panelists, representing several airlines as well as Netflix, shared their vision for "connectivity 2.0" and what the passenger experience could look like if airlines used connectivity to form partnerships and engage with their passengers on a higher level.
During the discussion, the panelists touched on their priority of connecting customers and "making the in flight experience better as a whole," while addressing the challenges of technology, pricing, and analyzing passenger needs and expectations to delight them. Ryan also talked about the importance of airlines remaining flexible regarding connectivity systems and using data trends to achieve a better-connected aircraft.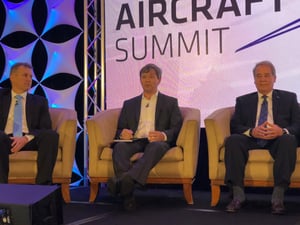 The second panel, "Solutions Providers Showcase: Adapting to Airlines' Future Needs" continued the discussion surrounding adaptation to the developing connectivity market. Paul Sameit, SmartSky's VP of Commercial and Government Aviation, participated on the panel and spoke alongside other solutions and technology providers about the advancements necessary to please both passengers and airlines.
"As an industry, we have to constantly strive to be better," Paul said during the panel. Demands for greater connectivity in today's world drive solutions and technology providers to keep up with the market's changes and return to the levels of passenger satisfaction in the early days of IFC when passengers were "just happy to be connected."
"Latency plays a huge factor in the passenger experience," Paul said. "By re-using spectrum, the return link is greater. High bandwidth and lower latency will help airlines build their brand loyalty."
GCAS has grown to include an exhibit hall and time was dedicated in the afternoon for networking and additional sessions. Stop by our booth to continue the discussion about inflight connectivity and connect with our panelists and presenters.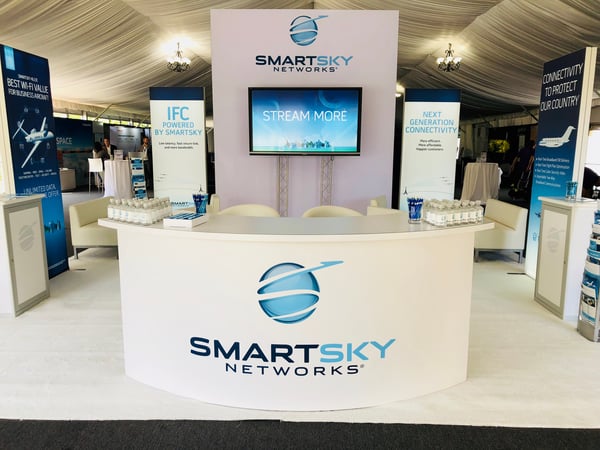 During the second day of the conference, our VP of Digital Solutions, Blane Rockafellow, will be giving a presentation at 2:00 pm local time during "Track 1: Operations."