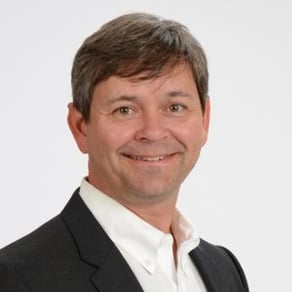 Paul Sameit is the VP of Commercial and Government Aviation. He is responsible for leading the sales efforts with the airlines and the establishment of relationships needed to achieve Supplemental Type Certificates (STC's) with commercial aviation maintenance and repair organizations and commercial aircraft original equipment manufacturers. Paul is one of the founders of SmartSky Networks, and prior to this position, he was the VP of Accounting and Finance for four years, and the VP of Special Projects for two years.
Paul's introduction to the aviation industry started at an early age. He received his glider license at 15 and has been enthralled by aviation since then. Paul brings nearly 30 years of aviation experience to SmartSky, having served as a US Naval Aviator followed by a civilian career in various roles including corporate jet pilot, CFO, and co-founder of multiple companies, including SmartSky Networks and Davinci Jets.
From 1997 to 2006, he was a pilot for the United States Navy. As a military pilot, Mr. Sameit earned an Air Medal for multiple air combat missions in Afghanistan. As a test and evaluation pilot, he has safely managed airborne operations and many other high visibility government projects. Paul is also a US Naval Academy Blue and Gold Officer assigned to seven schools to interview, advise, and recruit for the US Naval Academy. He earned a BS in Economics from the Naval Academy and an MBA from UCLA Anderson.
"Paul's valuable perspective and abilities enable him to synthesize the complex requirements of the airlines and achieve results, while properly accounting for the unique and diverse needs of various stakeholders like flight operations, passengers, security, and finance." - Ryan Stone, President, SmartSky Networks
Recently, Paul spoke with Maryann Simpson from the APEX Association at the Aircraft Interiors Expo in Hamburg, Germany. Learn about our network updates, upcoming plans, and more below.
Connect with Paul on LinkedIn to learn more about his background, start a conversation, or learn more about the team at SmartSky Networks here.