In the aviation connectivity industry, we are all striving to provide a better end-user experience, whether that experience is for the passengers in the cabin, the flight crew, or the team on the ground. Our goal is to enable these users to do the activities and tasks that they want and need to do with their devices: send and receive emails, hold calls and video chats, collect and analyze in-flight data. However, confusion creeps in when connectivity is not what one might expect— especially when everyone starts talking about "speeds up to _" as if that is the performance one sees all the time.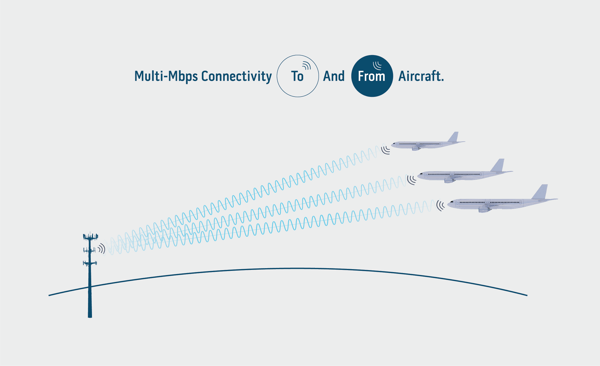 The fact is, these "up to" speeds are rarely, if ever, experienced, which of course leads to frustration when running speed tests inflight. (Hint: when you do run your speed tests inflight, throw away the best and worst test results, and then look at the results in the middle. Also, run these tests at different points in your journey.)
At SmartSky, we believe the focus should be on the overall user experience— not claims of speeds. We would love to see the industry start talking about user experiences as they pertain to favorite apps and services. So, rather than conducting speed tests, test the user experience: a good check to see if you are content with the in-flight performance is to send emails with large attachments (try 10MB), and then try to receive emails with large attachments. A good user experience also means reliably using your company's VPN without those constant and annoying reconnects.
Running these tests should give you a good indicator of speed vs. experience. After all, what you ultimately want to understand is whether you can use your favorite apps without any issues.
We believe that a better user experience really boils down to a few things: low latency and high capacities both to and from the aircraft. Once the aviation connectivity space moves away from focusing on speed, and instead focuses on helping users accomplish their goals, the industry will move forward together.