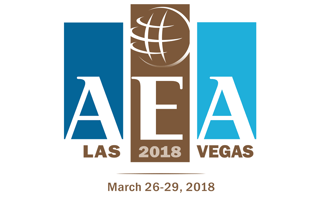 The Aircraft Electronics Association kicked off its 61st International Convention & Trade Show this morning in Las Vegas, NV. With a full two days ahead, and a sold-out exhibit hall, this year's convention is sure to be a show-stopper.
AEA's President, Paula Derks, gave an incredible speech to open the show. The theme: Are we done yet? Not even close.
Mrs. Derks announced that after 22 years as President of the AEA, she will be stepping down after this year and is searching for her replacement. Paula has been an exceptional staple in the aviation community and will be missed.
Chairman of the Board, David Loso, mentioned that his position as Chairman would continue for the next year. As the aviation community continues to flourish, Loso mentioned that average flight hours in the last quarter were the highest that they have been in a decade.
Each year, AEA recognizes the Member of the Year and the Associate Member of the Year. This year, the awards were given to Efrain Lopez, Georgetown Instrument Services and Castleberry Instruments & Avionics, and Genesys Aviation, respectively.
Nearly 40 companies participated in the AEA New Product Introductions session. Among those include our avionics manufacturing partner, Avidyne Corporation. Avidyne CEO, Dan Schwinn, mentioned that their motivation is to, "make flying easier, safer and more accessible from a pilot-centric point of view." This "golden age of innovation in general aviation" has brought about many creative products, and Avidyne continues to be a leader in the avionics space. Learn about SmartSky Networks connection with Avidyne Corporation in our recent press release discussing the FAA approval of our first STC. Schwinn commented in January that, "With Parts Manufacturer Approval (PMA), "PMA is the catalyst for SmartSky's partners to complete their STC commitments on many other popular business aircraft, and that then enables customers to install and use the system." PMA has since been awarded to our radio and antenna manufacturing partners, enabling full-rate production of the SmartSky 4G LTE aircraft system.
Our Vice President of Business Aviation, Alan Goodnight, presented SmartSky's NPI presentation. Announcing the only 4G LTE Wi-Fi for Light Aircraft, Alan provided information about SmartSky's new product, SmartSky LiTE™. As the first full functioning internet solution for light jet and turboprop operators, users can transform both cockpit and cabin with Wi-Fi quality previously available only on the ground. For a limited time, customers can sign up for unlimited data at $75 per hour.
Watch this morning's New Product Introduction Session, streamed by Aero-News Network, on the YouTube feed below and stop by Booth #201 to connect with us at the show.