Though he joined our team toward the end of 2017, we wanted to introduce you to Krishnan Menon, Director of Strategic Initiatives and Business Development. Learn more about Krishnan in our latest installment of SmartSky's Fast Five!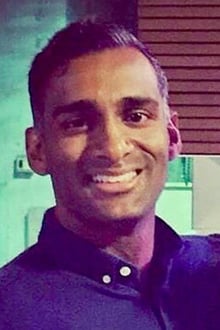 What is the best career advice you have been given?
Figure out what my personal brand means to me today and what I want it to be in the future. Then work backward to identify the milestones I need to achieve to get from where I am today to where I want to be in the future. Create a plan to achieve each of those milestones and monitor where I am on a regular basis against the plan and adjust as required.
What led you to the aviation industry?
I have had a love of flying since I was a child. I thought I wanted to be a pilot, but life led me down another path.

What Books are you currently reading?
Margin of Safety - Seth Klarman
10% Happier: How I Tamed the Voice in My Head, Reduced Stress Without Losing My Edge, and Found Self-Help That Actually Works--A True Story - Dan Harris
What is your favorite country to travel to and why?
Thailand: the people are genuinely nice, and the food is delicious.
What's a fun fact about you most people do not know about you?
I was a DJ throughout college.
---
"Krishnan came aboard a few months ago, principally to lead the development of SmartSky's International Air-to-Ground network initiatives," said Ryan Stone, President. "He brings a great perspective to this role, having been both a consultant and an entrepreneur before starting his aviation career in 2015."
Connect with Krishnan on LinkedIn to learn more about his background and experiences or to start a conversation!