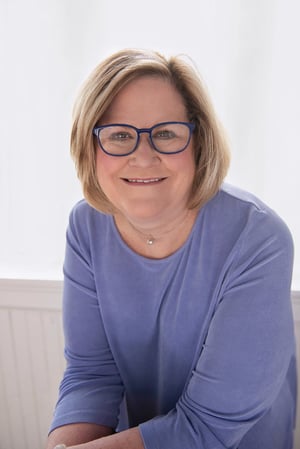 One of the newer members of the SmartSky team, Dana Kirchmar joined us in May as VP of Product Management. Her decades of experience in the aviation/aerospace and telecommunications industries in a variety of roles, including engineering and technical leadership positions, make Dana a valuable addition to the team.
Get to know Dana in the latest installment of SmartSky's Fast Five!
Can you tell us something about where you grew up?
I grew up in Arvada, Colorado, which is a suburb of Denver. One of the unique things about growing up there was that we were on year-round school (on for four months, off for two months) so that only 2/3 of the students were ever in school at the same time. The months that my family had off were August and September and February and March – perfect months to take advantage of the amazing Colorado outdoors – hiking, biking and golfing in the summer/fall and skiing in the winter/spring. We were lucky enough to have a vacation home in the mountains and we lived there four months out of the year!
Can you describe your job here at SmartSky?
I am the VP of Product Management, which really encompasses a whole lot of things. The product management team is responsible for recommending the product, service and capability strategies that flow from the overall company strategy. We perform market research in order to assess opportunities that arise and develop business cases to ensure that the company is making data-driven decisions when moving forward with offerings. We define minimum viable products and prioritize features/functions of products and services to ensure that we have successful launches that meet customer needs and expectations. Finally, we assist the commercial team with positioning and pricing and we find growth opportunities in markets that may not be on our radar.
What is something few people know about you?
Few people know that before entering the aviation industry, I was a rocket scientist! My first job out of college was working for Lockheed Martin (then Martin Marietta) on a classified satellite. I was in mission control as one of the engineers who are polled "go or no go" for the very first classified launch of a Space Shuttle!
What is the best advice (career or personal) you have been given?
Trust your intuition! I have always been a risk taker in my career and I have been fortunate to have several "once in a lifetime" experiences. They weren't all successes, but the failures have taught me the most and have in a few cases been the most fun I have ever had going to work!
What is your favorite website or app, and why do you like it?
I really like LinkedIn for a few reasons. It is a great place to do research about companies and industries (not to mention network and job hunt). One of the parts of LinkedIn that I think gets overlooked is LinkedIn Learning – there are courses on pretty much anything you could want to know. I use it frequently to learn the basics of new applications or software that I am using.
Connect and start a conversation with Dana on LinkedIn!